Extraordinary Restaurants Options at Our New Orleans Hotel
Le Méridien New Orleans proudly presents several outstanding restaurants, featuring carefully crafted cuisine inspired by our local heritage.
LMNO
Our signature hotel restaurant offering delicious reinterpretations of New Orleans classics. During the month of October, LMNO will transform into a Taco pop-up from Tuesday - Saturday, 4 - 8 p.m.
Longitude 90
Modern American dishes and a superb wine list.
Marche
Offers flexible dining in a warm, light-filled atmosphere. In-room dining and on-the-go items are available as well.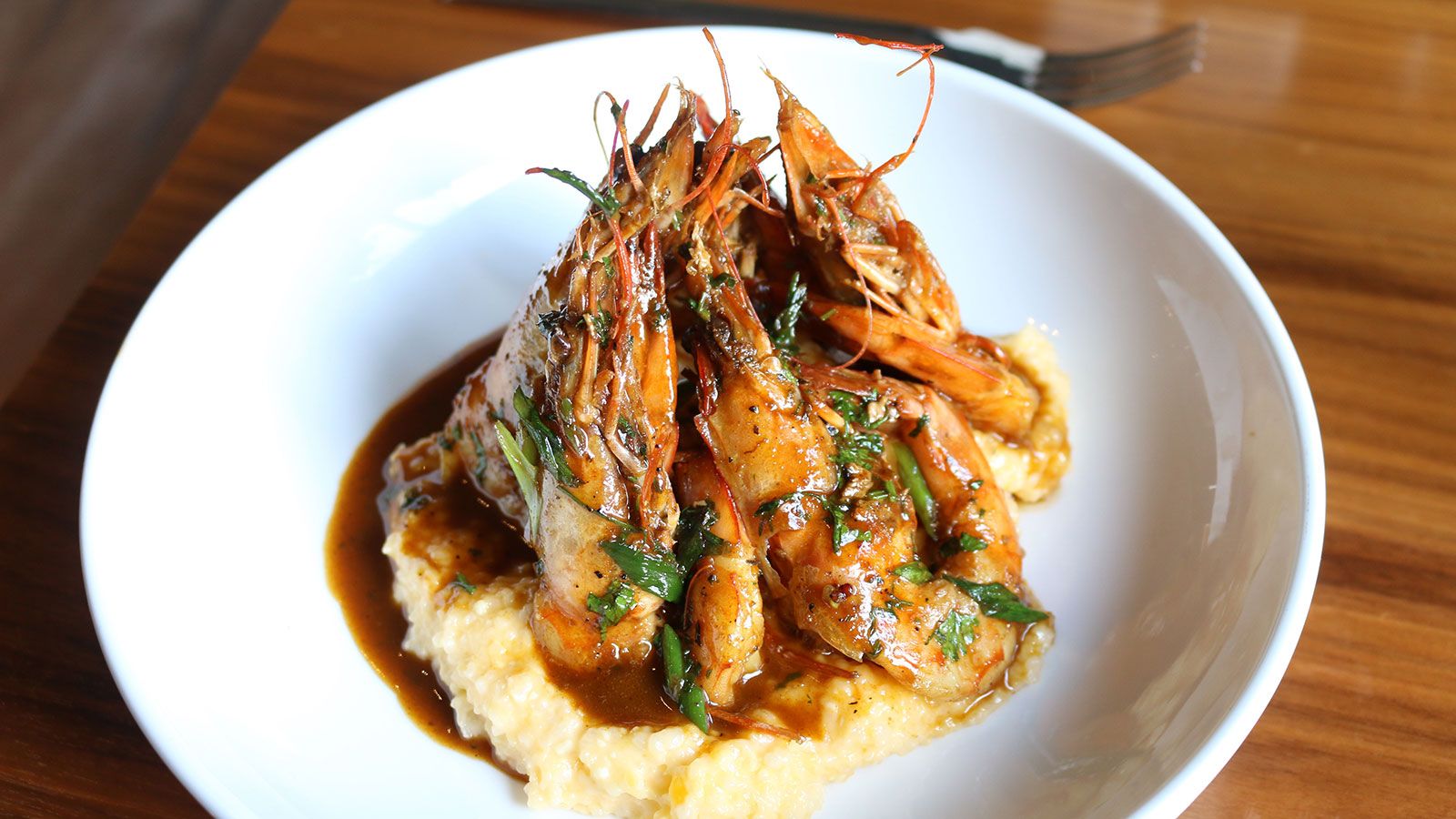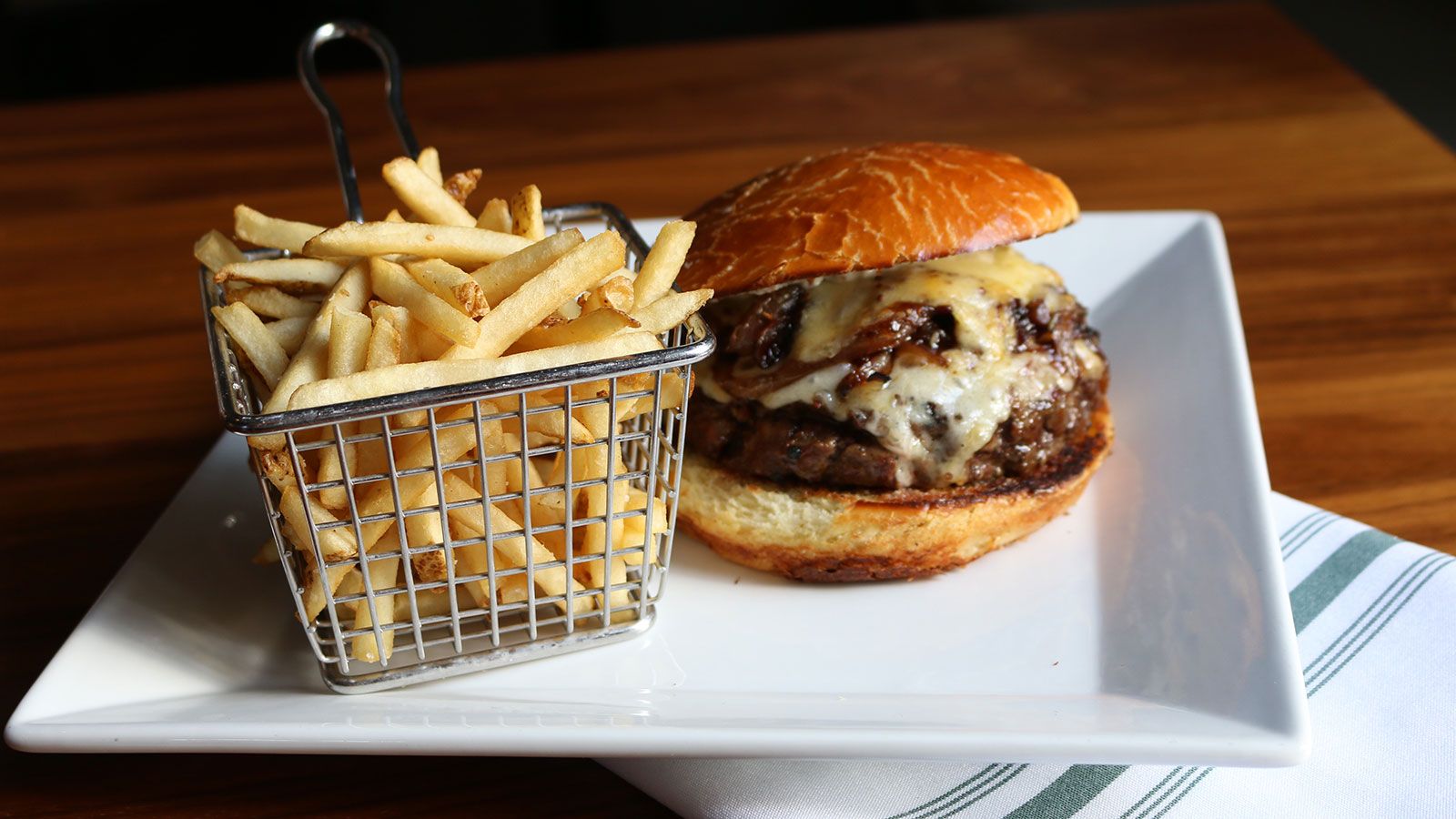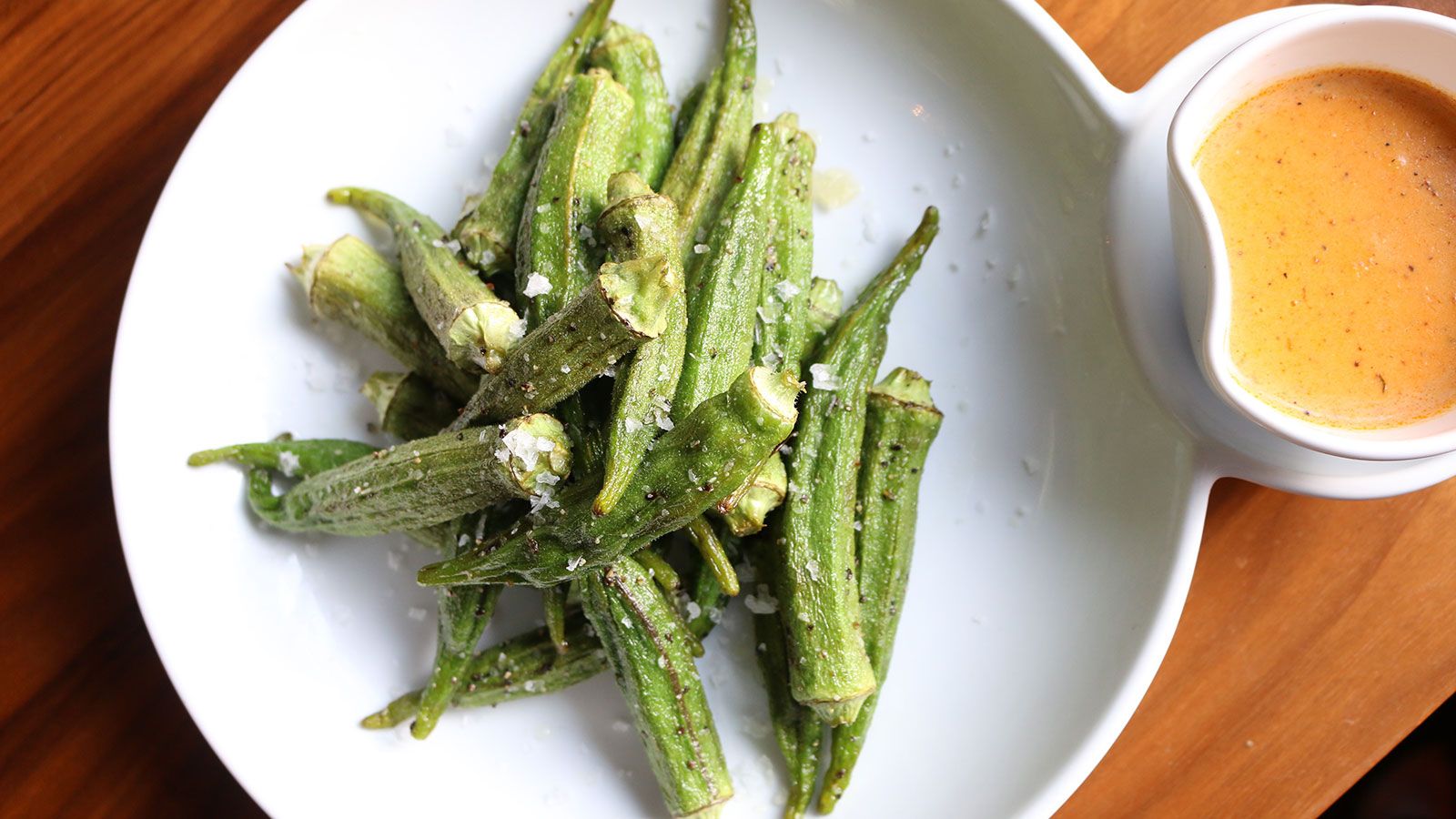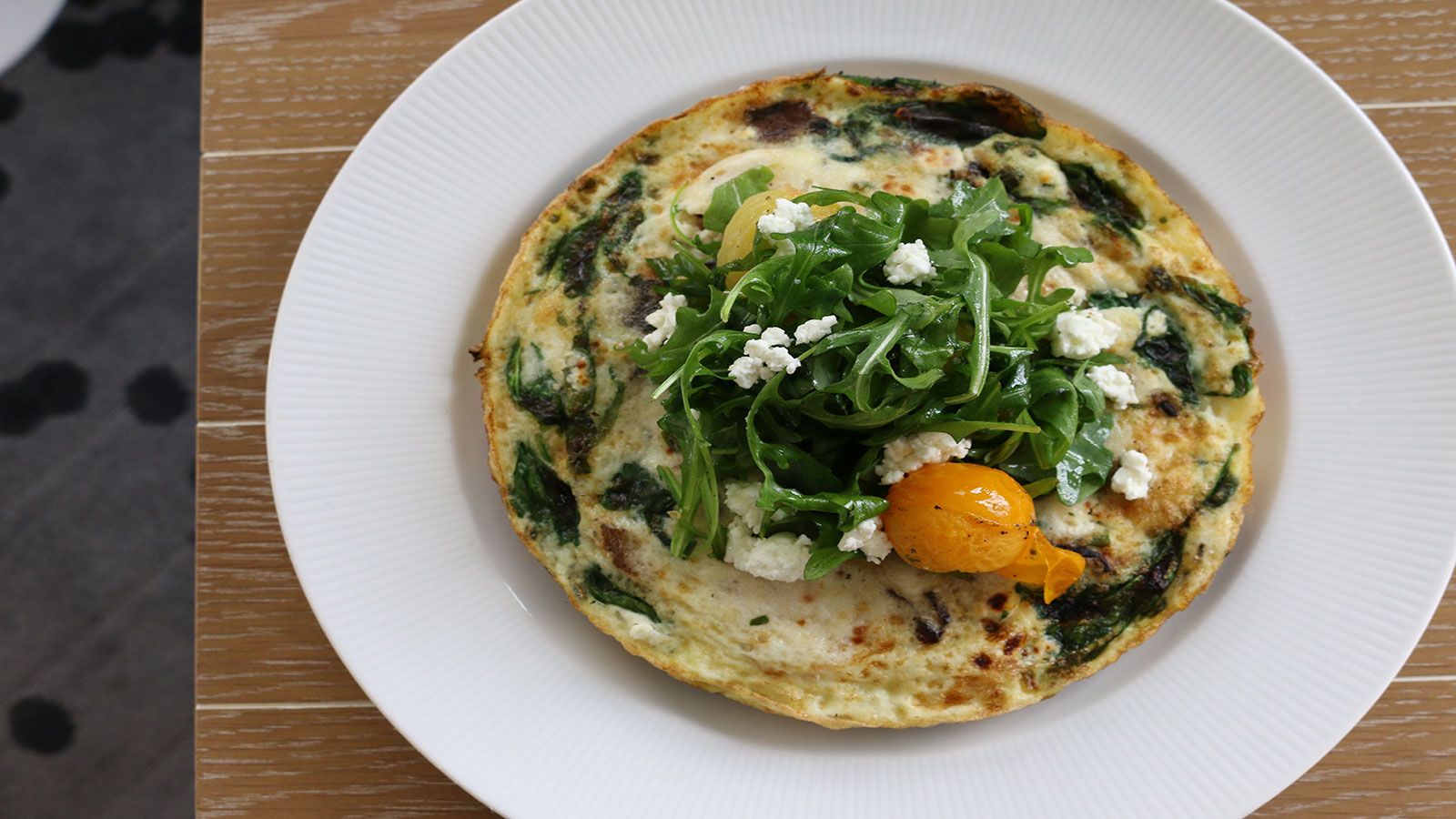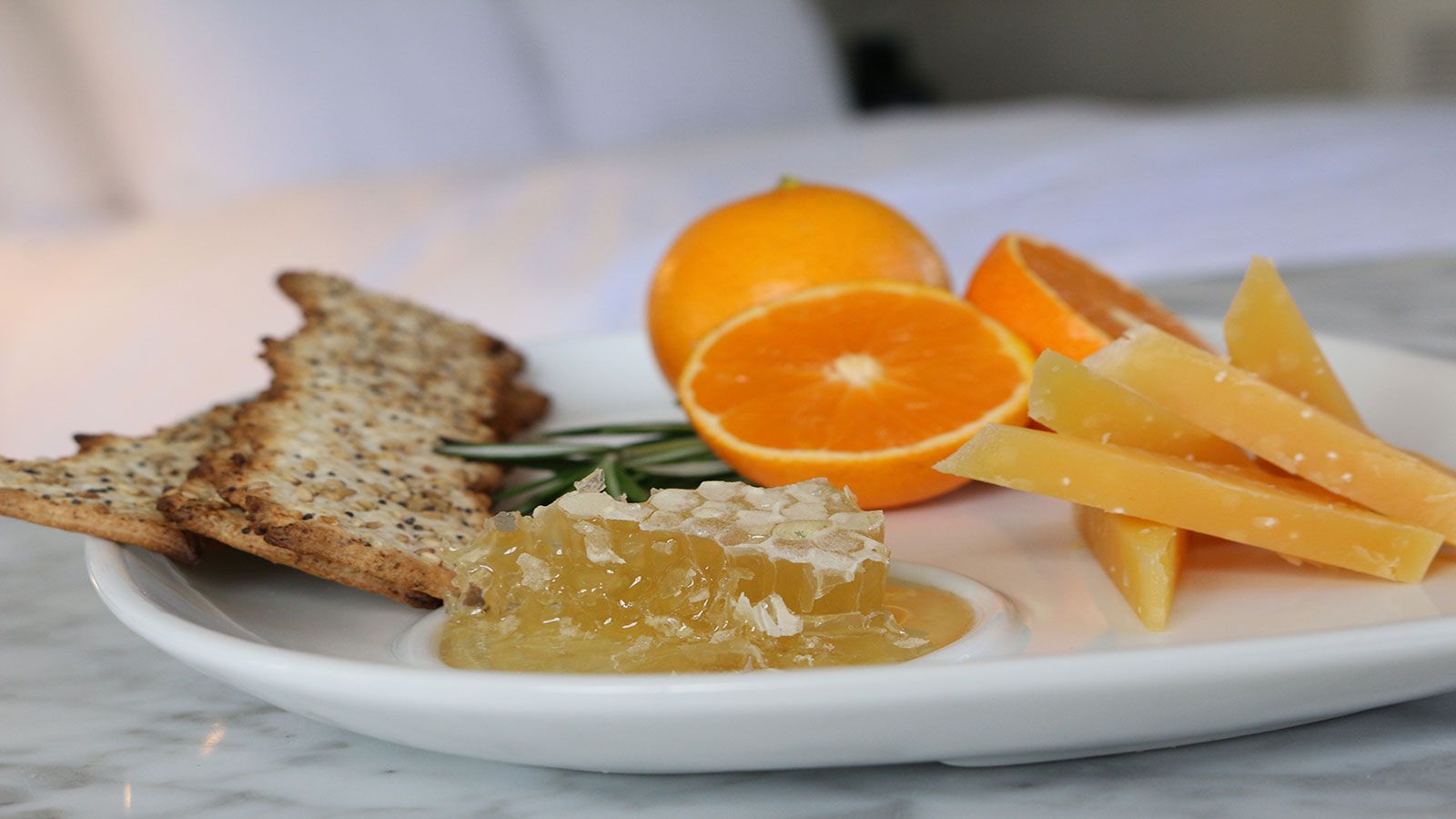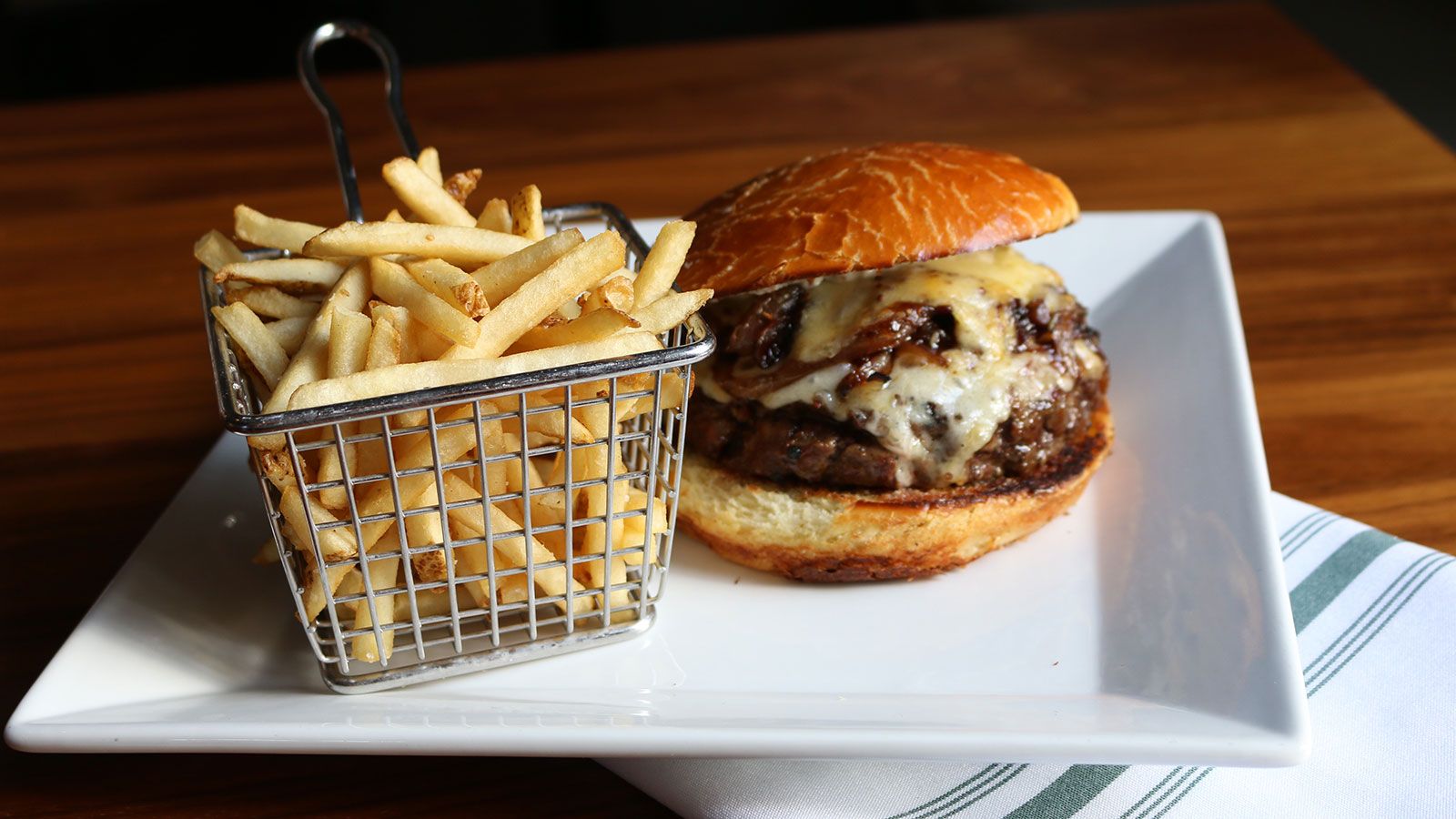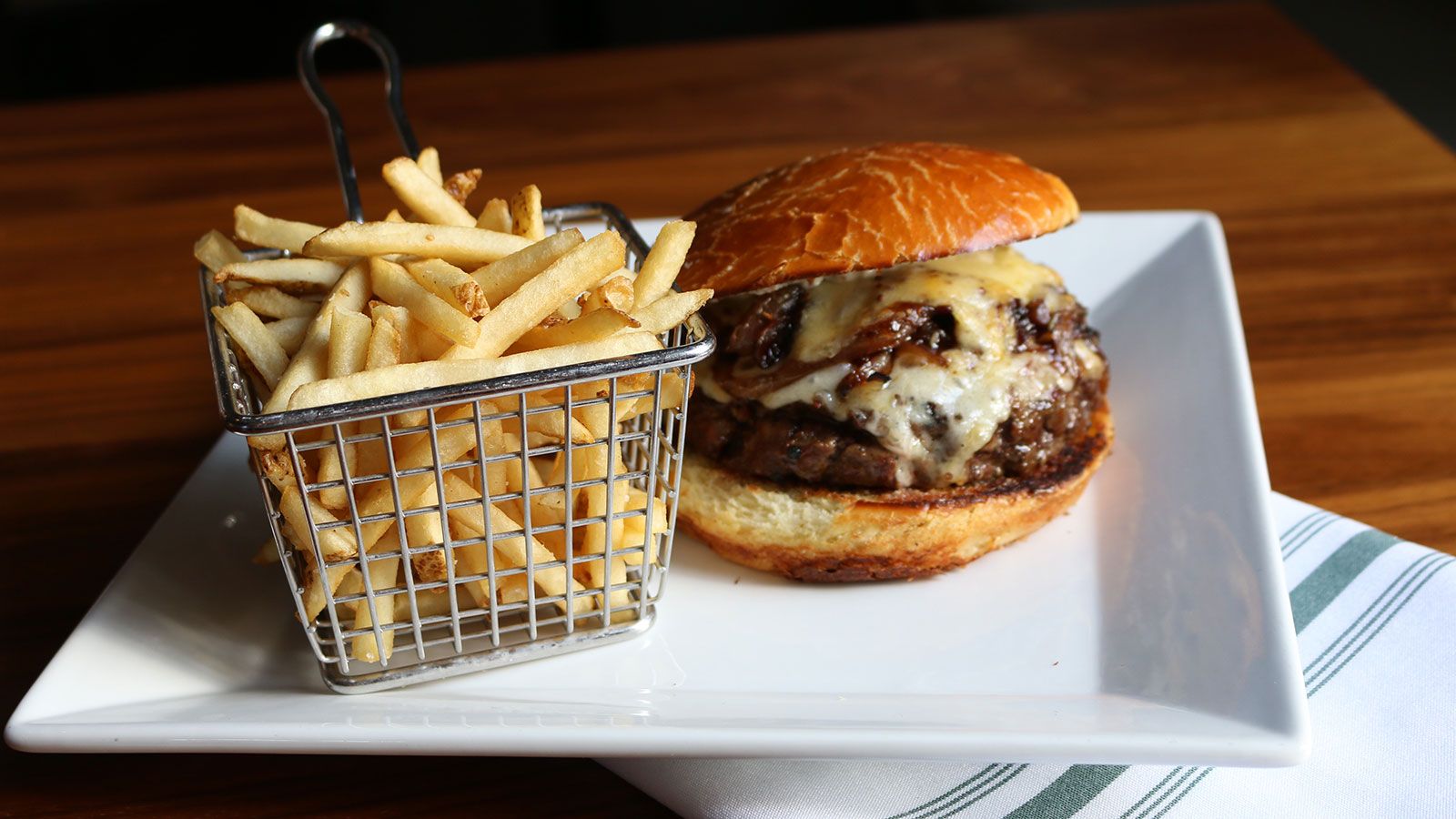 LMNO
During the month of October, LMNO Restaurant presents Taco Takeover, a street food-inspired taco pop-up bar, from 4 - 8 p.m. Tuesday - Saturday. After relocating from Austin, Texas, Executive Chef Amanda Lindquist adds a contemporary Tex-Mex flair to the menu with a variety of mouthwatering street tacos. Mix and match tacos for $4.50 each including Beer-braised Chicken, El Pastor Pork Shoulder, House Smoked Brisket and Crispy Gulf Shrimp.

On Taco Tuesdays, LMNO will feature $3 tacos along with Mexican beer and margaritas.

The restaurant will be closed for dinner service on Sundays and Mondays in October.
Thanksgiving Dinner at LMNO
Enjoy a stress free holiday when you leave the cooking to us. Make your reservations today to join us for Thanksgiving dinner in LMNO Restaurant and indulge in our mouthwatering buffet. Complimentary valet parking is available for restaurant patrons. Reservations available via OpenTable below or by calling +1 (504) 525 9444.

Thursday, Nov. 23
11am - 17:00 (5:00 p.m.)
Adults: $58
12 & Under: $25

About LMNO Restaurant
Located on the ground floor of the hotel, LMNO is open daily for breakfast, lunch, and dinner. Fuel your body and mind for a busy day in downtown New Orleans with our seasonal fruit plate and a complimentary Eye Opener shot, or choose one of our Signature Breakfast entrees, including Short Rib Hash and the Parallel Eggs Benedict.
The restaurant's lunch and dinner menus offer a rich perspective on New Orleans' local delicacies. Traditional dishes including Gumbo and Shrimp and Grits coexist in harmony with more intricate creations, like the Crispy Pork Belly with Crystal hot sauce and brown sugar glaze and Roasted Bone Marrow with foie gras butter, garlic chutney, citrus, pickled vegetables and charred bread.
For Open Table reservations, click here >>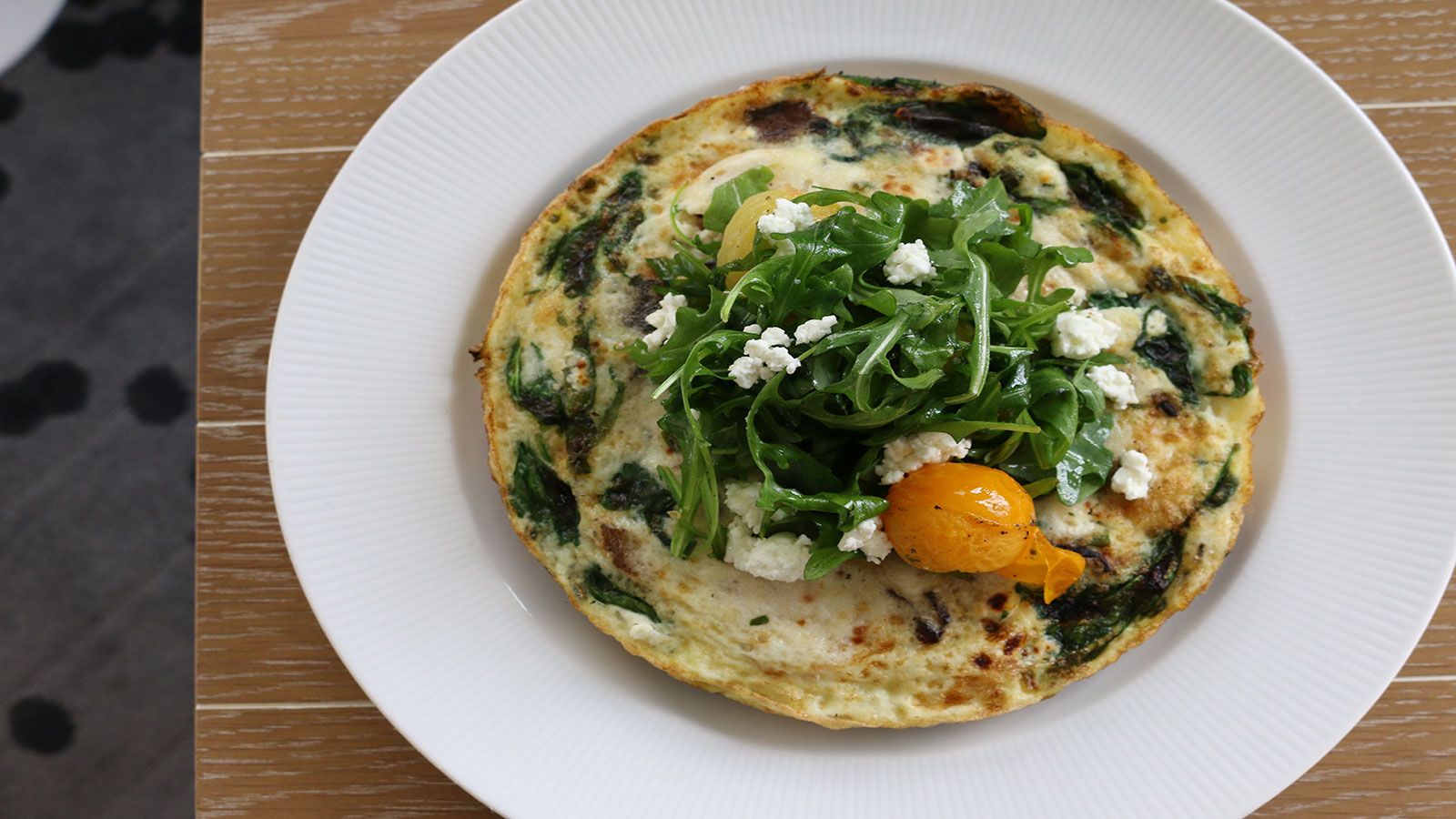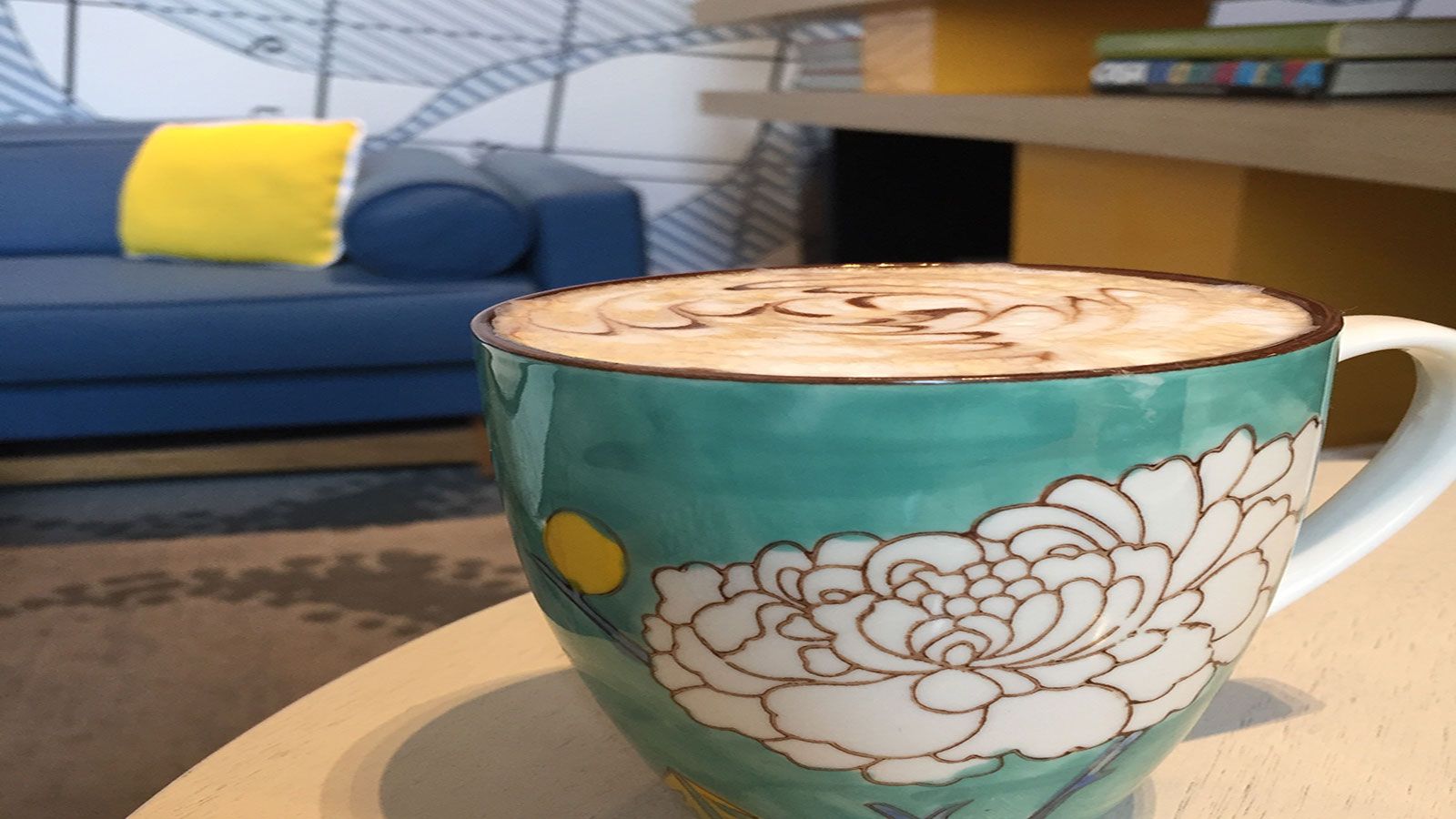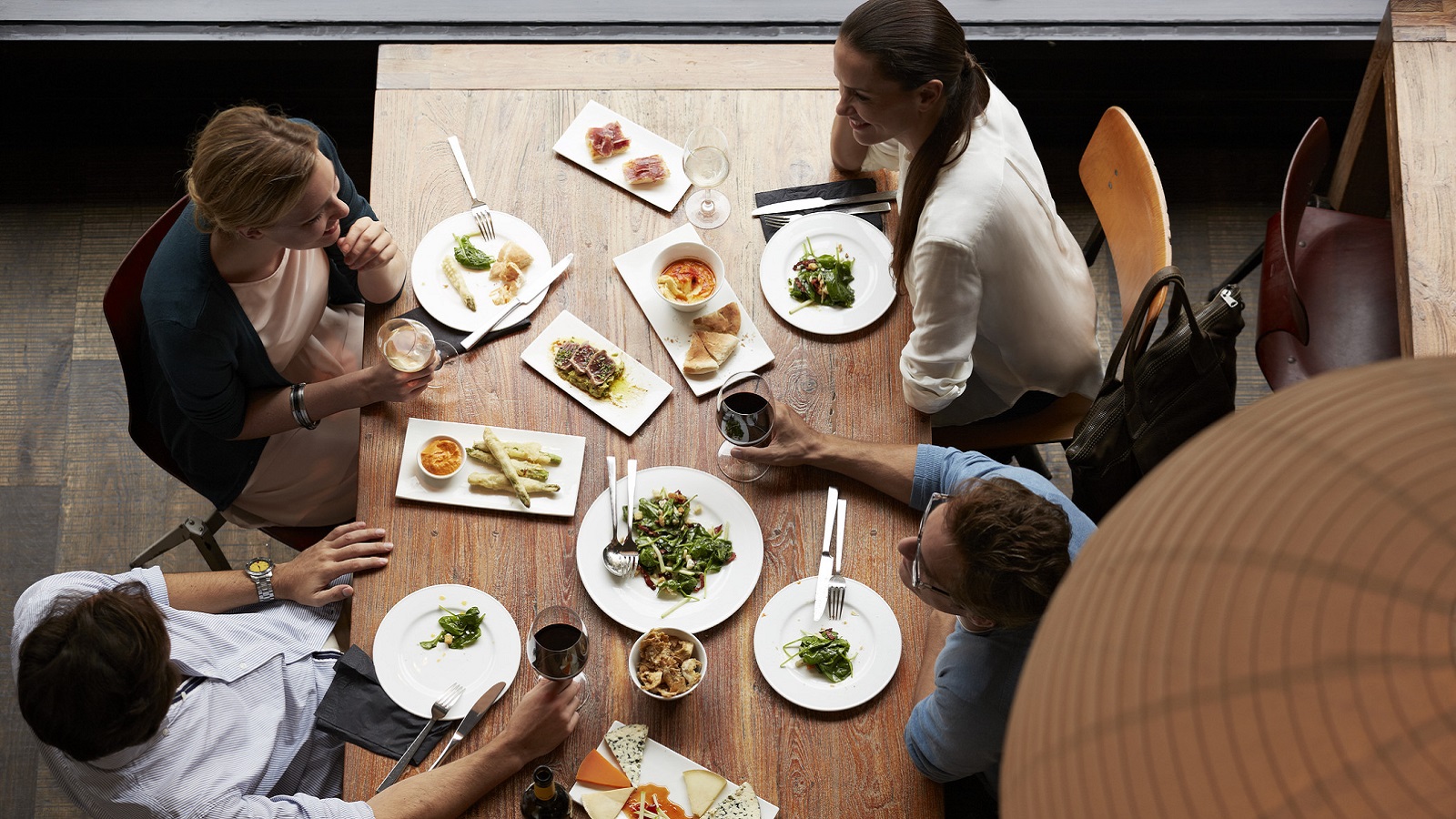 Longitude 90
Discover a new perspective here at Longitude 90, located in Le Méridien Hub. Awaken your senses in the morning to the sights, sounds, and aromas of cappuccino and espresso as master baristas create handcrafted specialty illy coffee beverages.
After a successful day in New Orleans, retreat to Le Méridien Hub and enjoy the sophisticated ritual of cocktail hour, enlivened with our unique Sparkling program. Delight your palate with tantalizing concoctions, accented by a dash of Sparkling - or savor one of Longitude's fine wines. Peruse the restaurant's lunch and dinner menus for a delectable array of New American cuisine, infused with hints of Cajun and Creole.

Join us on Friday mornings from 9 - 9:30 a.m. as our Master Baritas offer coffee and latte art demonstrations.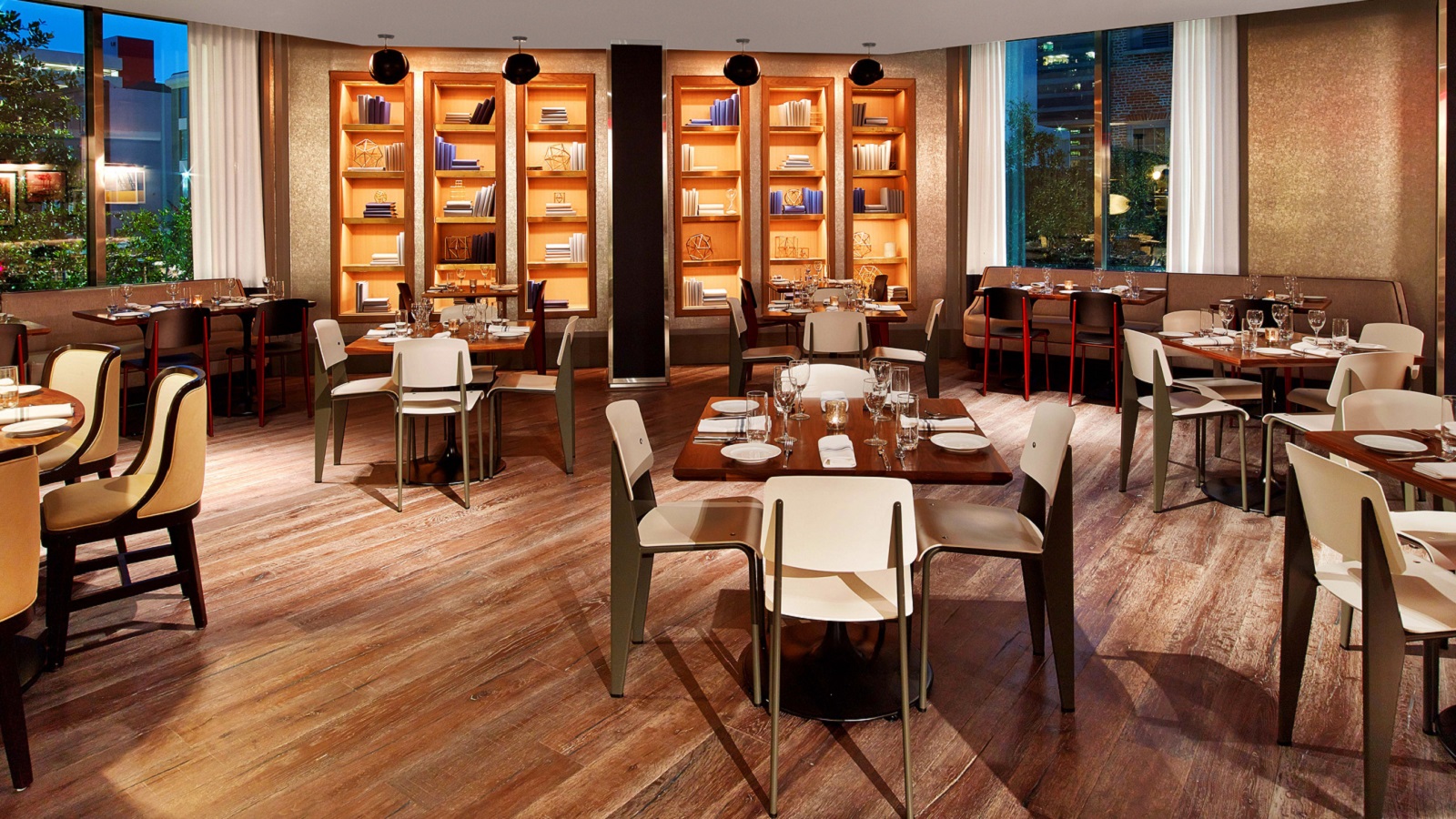 Marche
Marche offers an open, flexible restaurant space on the second floor of the hotel, and is perfect for breakfast meetings, business luncheons, or dinner receptions here in downtown New Orleans. Large windows offer abundant natural light and picturesque views of the city; destination-inspired photography creates a light-hearted atmosphere for engaging conversations.
LMNO
Hours of Operation
Special October dinner hours:
Tuesday - Saturday: 4:00 p.m. - 8:00 p.m.
Closed Sunday and Monday

Regular Hours of Operation:
Monday - Friday
Breakfast: 6:30 a.m. – 11:00 a.m.
Lunch: 11:30 a.m. - 2:00 p.m.
Dinner: 5:00 p.m. - 11:00 p.m.
Saturday - Sunday
Brunch: 6:30 a.m. - 2 p.m.
Dinner: 5:00 p.m. - 11:00 p.m.
Longitude 90
Hours of Operation
Sunday – Wednesday
11:00 a.m. - 11:00 p.m.
Thursday – Saturday
11:00 a.m. - 12:00 a.m.

6:00 a.m. - 11:00 a.m.
Daily coffee and light grab & go breakfast options such as pastries, eclairs, etc. available.
Marche
Reserve Marche
Marche can be reserved through group and catering sales. Our team will work with you to customize a layout that fits your specific needs.
Contact: Gsoleads.02030@starwoodhotels.com 504 207 5173
In Room Dining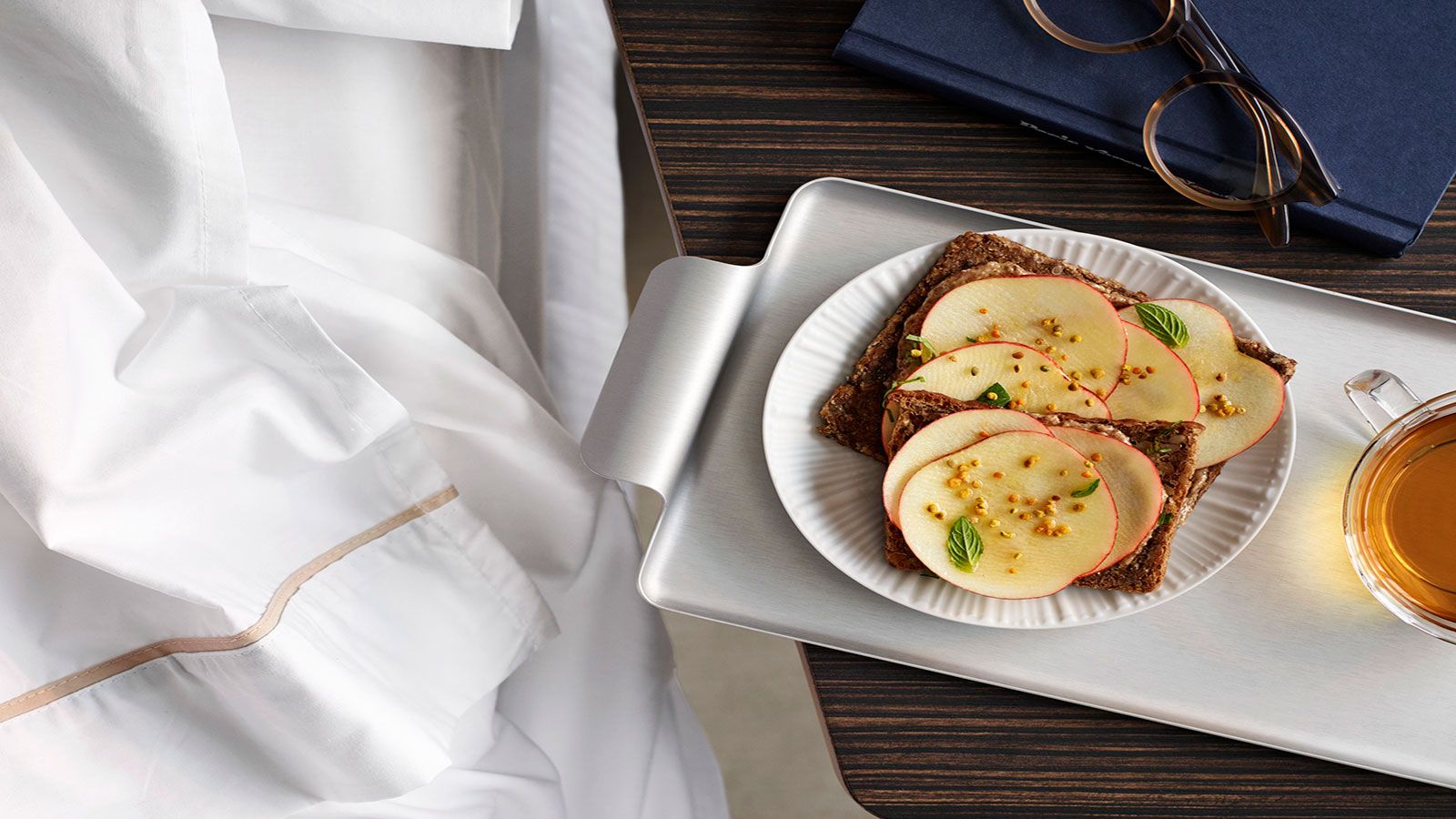 Want to enjoy your meal from the comfort of your hotel room? Room service is available at your convenience.
In-room dining is available 24-hours a day, 7 days a week.
Let's do breakfast
Start the day right with breakfast every day of your stay. Offer includes American breakfast for two in our restaurant, LMNO.
Book online, or call 877-782-0108 and ask for rate plan BAR1B.
Terms & Conditions
© 2017 Starwood Hotels & Resorts Worldwide, Inc